Why XACDURO
Fight back against Acinetobacter
Medical Need
Rates of Acinetobacter incidence are on the rise1
5th most common cause of deaths attributable to drug resistance across the globe2
Can be deadly, with a 26.0% to 55.7% mortality rate3
Poses a threat to patients on ventilators in hospitals and nursing homes4
Acinetobacter has become resistant to most antibiotics used to treat HABP/VABP, including carbapenems and third-generation cephalosporins4
Carbapenem-resistant Acinetobacter is classified as a critical priority pathogen by the World Health Organization4
The spread is alarming, with a 78% increase in carbapenem-resistant Acinetobacter baumannii (CRAB) cases in US hospitals in 2020.1
Outcomes are worse in patients with CRAB infections:*
2 days longer hospital stay on average5
17.2% higher rate of ICU utilization5
2x higher chance of in‑hospital death6
In comparison to patients with carbapenem-susceptible Acinetobacter baumannii.
Acinetobacter has become increasingly difficult to treat and there is no clear standard of care antibiotic regimen for CRAB infections.7
Mechanism of Action
Attack & restore:

The dual action antibiotic treatment

XACDURO combines sulbactam with novel durlobactam creating a powerful duo against infections caused by Acinetobacter
Sulbactam attacks Acinetobacter
Penicillin derivative with intrinsic activity against Acinetobacter
Clinical utilization may be limited because β‑lactam resistance is common8
Durlobactam restores sulbactam
Diazabicyclooctane β‑lactamase inhibitor
Potent inhibitor of class A, C, and D β‑lactamases
Restores sulbactam activity in vitro and in vivo
Activity against Acinetobacter in vitro
5,032 Acinetobacter baumannii-calcoaceticus complex global clinical isolates from 2016-20219
Antimicrobial
Agent
MIC90
(μg/mL)
MIC Range
(μg/mL)
%
Susceptible*
XACDURO
4
≤0.03/4 to >64/4
98.3
Sulbactam
64
0.25 to >64
46.9
Cefepime
>16
≤0.12 to >16
44.6
Imipenem
>64
≤0.03 to >64
48.9
Meropenem
>64
≤0.03 to >64
47.9
Amikacin
>64
≤0.5 to >64
58.6
Ciprofloxacin
>4
≤0.12 to >4
44.4
Colistin
1
≤0.25 to >8
NA
Minocycline
16
≤0.12 to >16
78.3
MIC interpretation as published by CLSI (CLSI M100 2021). For XACDURO, a susceptibility breakpoint of 4/4 μg/mL was used. Sulbactam MICs were interpreted using the sulbactam component of CLSI M100 (2021) ampicillin-sulbactam MIC breakpoints (≤8/4 [susceptible], 16/8 [intermediate], and ≥32/16 [resistant]) given that sulbactam is well established to comprise the active component of the combination for Acinetobacter spp.9
Patient Profiles
Identifying potential
patients
Can XACDURO make a life‑saving difference for your patients?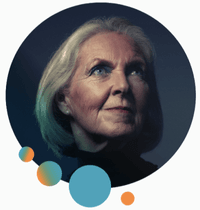 Not an actual patient.
Joyce, 79
Resides in skilled nursing facility
Condition:
Critically ill and hospitalized
Current Diagnosis:
HABP caused by Acinetobacter baumannii
Medical History:
Hypertension, ischemic heart disease, and atrial fibrillation
Antibiotic History:
NA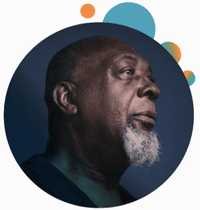 Not an actual patient.
Evan, 62
Resides in long-term care (LTC) facility
Condition:
Critically ill and hospitalized
Current Diagnosis:
Multidrug resistant A. baumannii necrotizing pneumonia (VABP) complicated with empyema
Medical History:
COPD, hypertension, renal insufficiency
Antibiotic History:
~90 days ago for community‑acquired bacterial pneumonia within LTC facility
A. baumannii=Acinetobacter baumannii; COPD=chronic obstructive pulmonary disease.
Stay up to date
Receive email updates about XACDURO.
References:
1. CDC. COVID-19: U.S. Impact on Antimicrobial Resistance, Special Report 2022. Atlanta, GA: U.S. Department of Health and Human Services, CDC; 2022. 2. Murray CJL, Ikuta KS, Sharara F, et al. Antimicrobial Resistance Collaborators. Global burden of bacterial antimicrobial resistance in 2019: a systematic analysis. The Lancet. 2022;399(10325):629‑655. 3. Appaneal HJ, Lopes VV, LaPlante KL, Caffrey AR. Treatment, Clinical Outcomes, and Predictors of Mortality among a National Cohort of Admitted Patients with Acinetobacter baumannii Infection. Antimicrobial Agents and Chemotherapy. 2022;66(3):1‑2. doi:10.1128/AAC.01975‑21. 4. WHO publishes list of bacteria for which new antibiotics are urgently needed. World Health Organization. Published February 27, 2017. Accessed June 19, 2023. https://www.who.int/news/item/27-02-2017-who-publishes-list-ofbacteria-for-which-new-antibiotics-are-urgently-needed. 5. Pogue JM, Zhou Y, Kanakamedala H, Cai B. Burden of illness in carbapenem-resistant Acinetobacter baumannii infections in US hospitals between 2014 and 2019. BMC Infect Dis. 2022;22:36. 6. Lemos EV, de la Hoz FP, Einarson TR, et al. Carbapenem resistance and mortality in patients with Acinetobacter baumannii infection: systematic review and meta-analysis. Clin Microbiol Infect. 2014;20(5):416‑423. 7. Tamma PD, Aitken SL, Bonomo RA, Mathers AJ, van Duin D, Clancy CJ. IDSA 2023 Guidance on the Treatment of Antimicrobial Resistant Gram-Negative Infections. Infectious Diseases Society of America. Published June 6, 2023. Accessed June 19, 2023. https://www.idsociety.org/practice-guideline/amr-guidance/ 8. Pandey N, Cascella M. Beta-lactam antibiotics. StatPearls. Updated September 26, 2022. Accessed August 9, 2023. https://www.ncbi.nlm.nih.gov/books/NBK545311/ 9. Karlowsky JA, Hackel MA, McLeod SM, Miller AA. In vitro activity of sulbactam-durlobactam against global isolates of Acinetobacter baumannii-calcoaceticus complex collected from 2016 to 2021. Antimicrobial Agents and Chemotherapy. 2022;66(9):e00781‑22. doi:10.1128/aac.00781‑22.